If you are feeling overwhelmed by the growing needs of your elder loved ones. This may arise because you are not geographically close, have competing demands for your time, or have met with their reluctance or refusal to accept your help. Aging Life Care Professionals can assist both you and your loved ones with sensitivity and support. A need for peace of mind: you want the best for your loved ones – for them to be safe, respected, and to have appropriate care.
HOW DO AGING LIFE CARE PROFESSIONALS HELP?
Aging Life Care Professionals (also known as Geriatric Care Managers) have training in the field of aging and many have attained national care manager certification. These professionals have various degrees in nursing, social work, and related fields. They provide assessment of the primary client, collaborating with client and loved ones to develop care plans that focus on the safety and well-being of the primary client. They offer reassuring assistance to both client and loved ones. Their tasks will likely involve safety-proofing a home, adding technology, bill-paying, household-management, escorting the primary client to doctor's visits, locating the best home care, rightsizing the current residence, and finding supportive housing.
HOW DO I FIND AGING LIFE CARE PROFESSIONALS?
The Aging Life Care Association (ALCA) http://lifecare.org/ lists trained Aging Life Care Professionals in your area. Your own physician or that of your loved one may also have a recommendation.
WHAT SERVICES CAN YOU EXPECT?
CARE MANAGEMENT
Care Manager will collaborate with you and your loved one, the primary client, balancing safety concerns with respect for the client's self-determination. Your loved one will benefit from psychosocial, cognitive and home safety assessments that will guide their care.
FAMILY MEDIATION
When a life cycle crisis occurs, families may need to adopt new roles and meet new demands. The established family dynamic may need to change, and tensions may result. Your family members may disagree how to move forward to help your loved one. A trained professional can help you to adjust to these new challenges, minimize tensions, and move forward harmoniously.
BILL PAYING & BUDGETING
Bill paying and home budgeting can be a time-consuming task especially if the client or their family is dealing with other pressing issues. An Aging Life Care Professional can create a transparent process and ensure bills are paid, bank accounts, brokerage accounts and credit card accounts are reviewed and reconciled. They monitor for unusual activities and elder abuse. They can also provide reports for tax returns. The goal is to simplify and to eliminate aggravation and frustration.
SUPPORTIVE TECHNOLOGY
As technology plays an increasingly important role in all of our lives, it can be particularly helpful in the care and safety of our loved ones. Recommendations should be tailored to the individual and adjusted over time.
TRANSITIONS
An Aging Life Care Professional can help with life transitions, whether it is bereavement support, adjusting to home assistance after a lifetime of independence, right-sizing one's home, estate sales, home organization, relocation to a facility, and navigating Medicaid eligibility.
LGBTQIA
Despite many strides toward equality in the larger society, LGBTQIA+ families may experience discriminatory practices. Additionally, some LGBTQIA+ or non-binary people have not been accepted by their families or their religious communities, leaving them with less support at the times they need it most. You may want to find an Aging Life Care Professional familiar with needs specific to this population.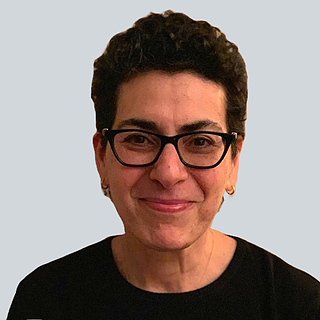 Jamie Greenfield, LCSW-R, CMC
Ms. Greenfield is a founder of Mind Your Elders, LLC. Ms. Greenfield is a licensed clinical social and nationally certified care manager. She brings extensive experience working with individuals, couples, and families in both private and institutional settings, including facilitating safe discharges to home, and referrals to rehab and residential settings.
Mind Your Elders will support, guide, and partner with you toward goals set collaboratively.
​SCHEDULE A MEETING, 138 W 25th St, New York, New York 10001, 212-243-3255